Jonpaul's is a sanctuary of fine grooming for the modern gentleman. Here, we welcome you like family and provide a place where everyday stress gently melts away to the sounds of classic rock and the scent of aged leather and sandalwood. A place where it's easy to forget space and time while you enjoy the total relaxation of our world-class services in a comfortable and friendly environment.
Let the pampering begin.
We pride ourselves on surpassing every expectation when it comes to gentlemen's grooming. Relax with a beverage of your choice in one of our semi-private stations knowing that one of our experienced Master Barbers or Stylists will perform your selected services beyond your expectations. We allocate plenty of time for each appointment to ensure our artisans can provide the personal attention and precision service you deserve.
Soothing services to keep you looking your best.
Jonpaul's will keep you looking vibrant and fresh with our facial and skin care treatments. Our highly skilled Certified Master Aesthetician will give you a professional consultation to help fight aging, sun damage, wrinkles and blemishes while enjoying soothing masks and moisturizers that help restore youthful elasticity and firmness. For all of your hair removal needs, we also provide an array of waxing, shaving, and trimming services.
Gene Bowker
17:13 29 Jul 17
Just visited for the first time for my haircut with Kelly. Was greeted when I entered and offered a drink while I waited since I was early. The waiting area is nice and the whole shop is very tastefully decorated. Kelly was great and discussed what I was looking for and made great suggestions so that I ended up with a great new look that my wife also loves. I am always stressed when someone cuts my hair for the first time but her confidence made me relax immediately The best thing about the experience is that you don't feel rushed and its a very relaxing time, as well as a great haircut! Thanks again Kelly!
Adriana De Lap
19:18 13 May 17
Attention to detail and very thorough. There is only one guy that specializes in full beard treatment, Deno. Lindsey has done my hair a few times and she is wonderful. When you wall in, it is inviting and male space; free alcohol beverages while you wait. I go once a month!
Bill Henry
13:19 03 May 17
Now I know why every review is 5 stars! Quinn gave me the best haircut I believe I have ever had. I did not know that I normally would have needed an appointment, so it was luck or fate that she had an opening a few minutes after I arrived. Given that I am now, the next day, on my way to meet with a new customer, one of the top 20 banks in the world, I need to look my best. Quinn listened closely to what I wanted, made me feel like I was a regular customer, and provided not only an amazing haircut, but a pleasant, enjoyable hour of conversation. After a hectic day of work, trying to catch up from a vacation, it was relaxing to be pampered. I will be back, and asking for Quinn!
Steven Pope
19:30 29 Apr 17
Such Wow! I came in for full service. Got haircut from Kelly, beard trim from Dino, and a massage. Where has this place been mg whole life. Spa for men. Kelly really has an attention to detail and even trims your eyebrows and taught me to use product on sides then work to back and top. Dino taught me to square the goattee I had no idea. Highly recommend. Professional high end spa for men. Make an appointment ahead of time.
Adam Platto
12:02 28 Apr 17
I came here thinking I was going to get a good hair cut; overpriced, but good. I left feeling like they undercharged me. Not only was the haircut stupendous, but the service is excellent, the establishment is superb, the extras such as washing and conditioning your hair, a face and neck rub, applying a hot towel...all those things you think you would never enjoy just put Jonpaul's over the top. Yes, I will be going back again and again.
Beau Buchanan
13:42 06 Nov 16
Excellent service! Always amazing to go here.
David Kinney
19:35 26 Oct 15
This place is a haven amidst a crazy world. The staff is super-friendly and attentive. Had the pleasure of having Rebecca provide my haircut and the whole experience was fantastic. This will definitely be a once-a-month indulgence for me.
Billy Bush
20:46 19 Jan 15
Whatever service I'm there for, whenever I'm at Jonpaul's, I feel like I'm the most important member of a great men's club, only without the outrageous dues! The place itself is masculine yet elegant but in no way pretentious. The service is top-notch too! If I walk in in shorts they treat me as if I was in my best suit. Dino is an AMAZING barber and gives not just a great haircut but a full-on pampering. I have never really ENJOYED getting my haircut. I like my hair a bit longer than most men my age, but I LOVE getting it cut at Jonpaul's.
Todd Baillie
19:23 19 Jan 15
Have been going to Jonpaul's basically since they opened their doors. Have enjoyed every visit, and as noted by many it's the opportunity to take time away from our schedules and enjoy excellent service by a great staff.
Douglas Shankwiler
17:15 07 Nov 14
The best two hours of my month. Start with a relaxing message by April. Finish with a haircut and pampering treatment extraordinaire by Cathy. After moving out of the area, I still travel 45 miles from Dahlonega to get my monthly "Me" time. Simply the best!
Next Reviews
Write a review
Yelp Reviews
Jonpaul's
18 reviews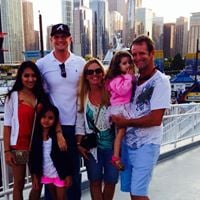 Kenny P.
Another flawless cut by the great Quinn. If you're looking for an awesome atmosphere, great customer service and the best cut in North Atlanta you found it,...
Read More »
B M.
I'm a huge fan of grooming lounges and have been to them across the country, but Jonpaul's is something special. The decor is classic southern and warm. It...
Read More »
Robert H.
Went once and got hooked. So worth it! The hair cut is great but that's only the beginning. Hot towel, straight razor shave, eyebrow wax, neck and shoulder...
Read More »
SalonClouds Reviews
Jonpaul's Reviews
4.9549689441
/ 1288 Reviews
Superior Grooming
By Greg on 19 Jan 2019





First experience at Jonpaul's exceeded expectations. From the reception to the chair with Dino everything/everyone was focused on providing top shelf service. Dino is a master cutting hair and trimming beards. I would highly recommend and will be back.
Review
By Paul on 17 Jan 2019





Angela was Excellent as always.
Dino
By Carlos on 16 Jan 2019





He is professional!
Back again
By Lewis on 15 Jan 2019





Always to the 9's with all services provided
Terrific Experience
By Dan on 13 Jan 2019





Another terrific visit ! Upon arrival I was made to feel at home and my appointment with April was refreshing !
Outstanding
By Mark on 12 Jan 2019





The grooming and service at Jonpaul's is simply outstanding! Everyone is warm and friendly, they go out of their way to make you feel completely comfortable. And the haircuts are excellent.
1 hour full massage session
By Alexander on 06 Jan 2019





I truly enjoyed the session. The staff member was very friendly. My body felt very good after the session. Thank you for a job well done.
Excellent service
By Michael on 06 Jan 2019





Great environment and service team. Top-notch professionals.
Quinn rocks
By Nathan on 05 Jan 2019





Quinn did an amazing haircut like always. Thanks
Always great service
By Jay on 04 Jan 2019